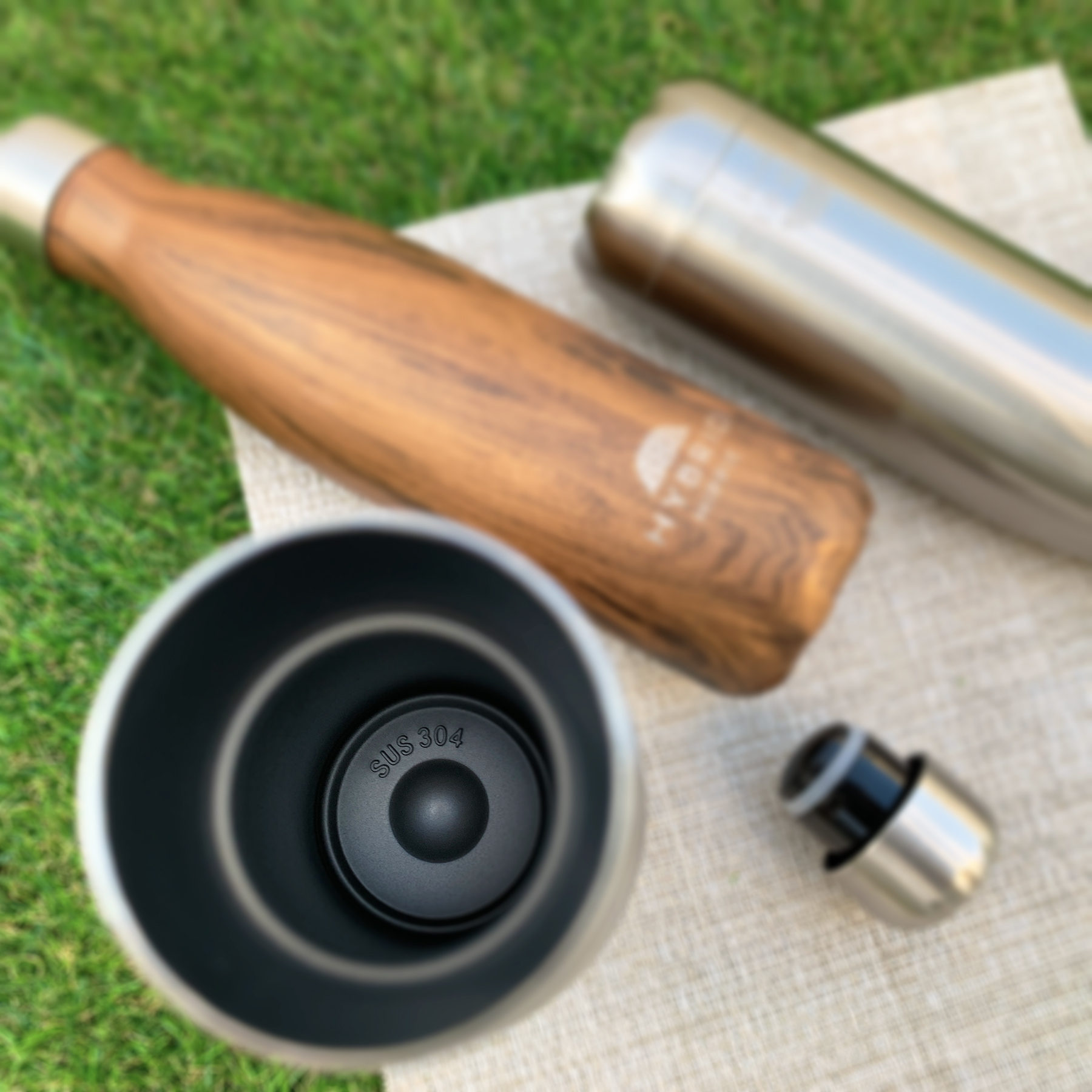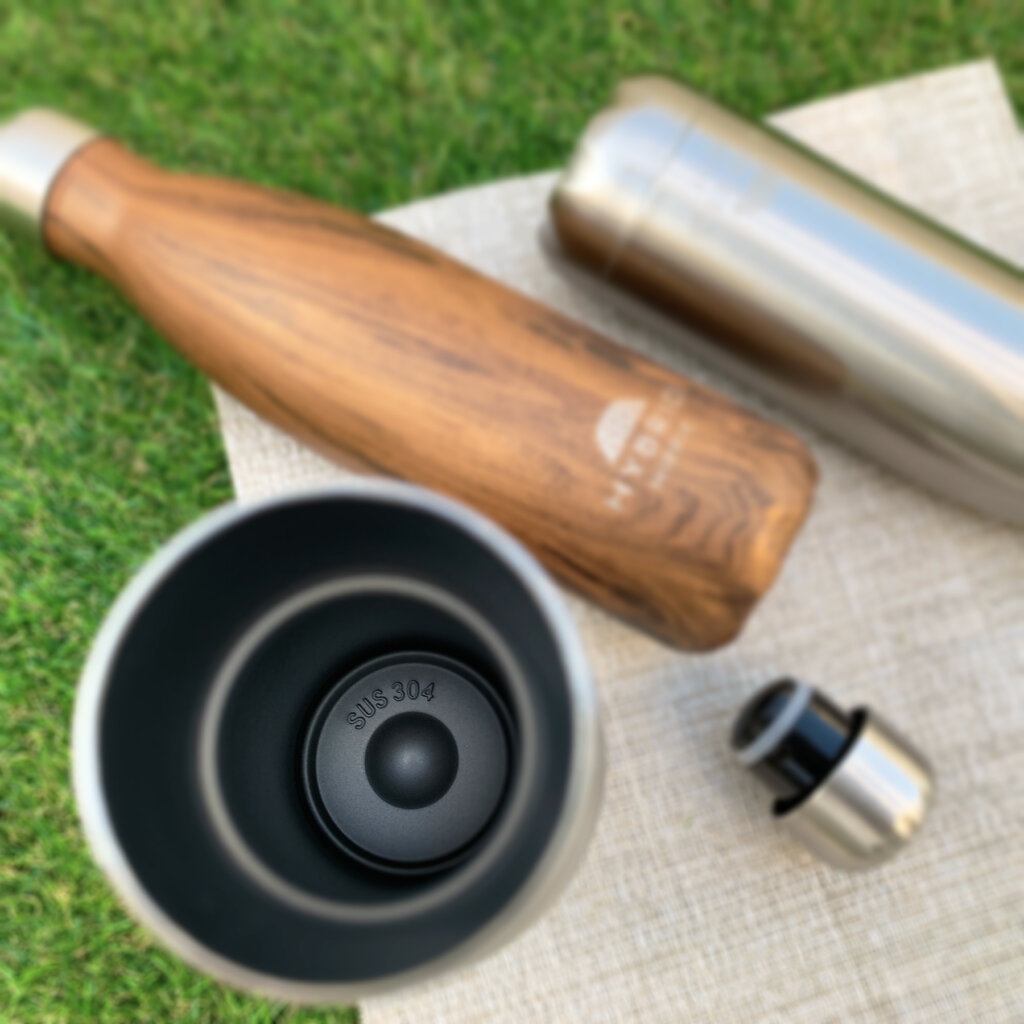 Environmentally Friendly
The material that goes into building each one of our Hybrid Hippie bottles is Stainless Steel – which is a green product, and is 100% recyclable.
Stainless Steel stands as a testament to our dedication to the environment. Not only does it possess remarkable durability, ensuring the longevity of our bottles, but it also significantly reduces our carbon footprint due to its recyclability. This means that at the end of their lifecycle, our bottles can be recycled into new items, promoting a closed-loop system that minimises waste and conserves resources.
Quality That Lasts
All of our bottles are crafted from premium grade 18/8 Stainless Steel – so, you can safely reuse and refill every time.
The 18/8 Stainless Steel utilised in the creation of our bottles is a testament to our unwavering focus on safety and longevity. This alloy composition, comprising 18% chromium and 8% nickel, not only lends remarkable durability to our bottles but also ensures they remain corrosion-resistant even in challenging environments. This means you can confidently take your bottle with you on adventures, to the gym, or simply use it in your day-to-day routine without worrying about wear and tear.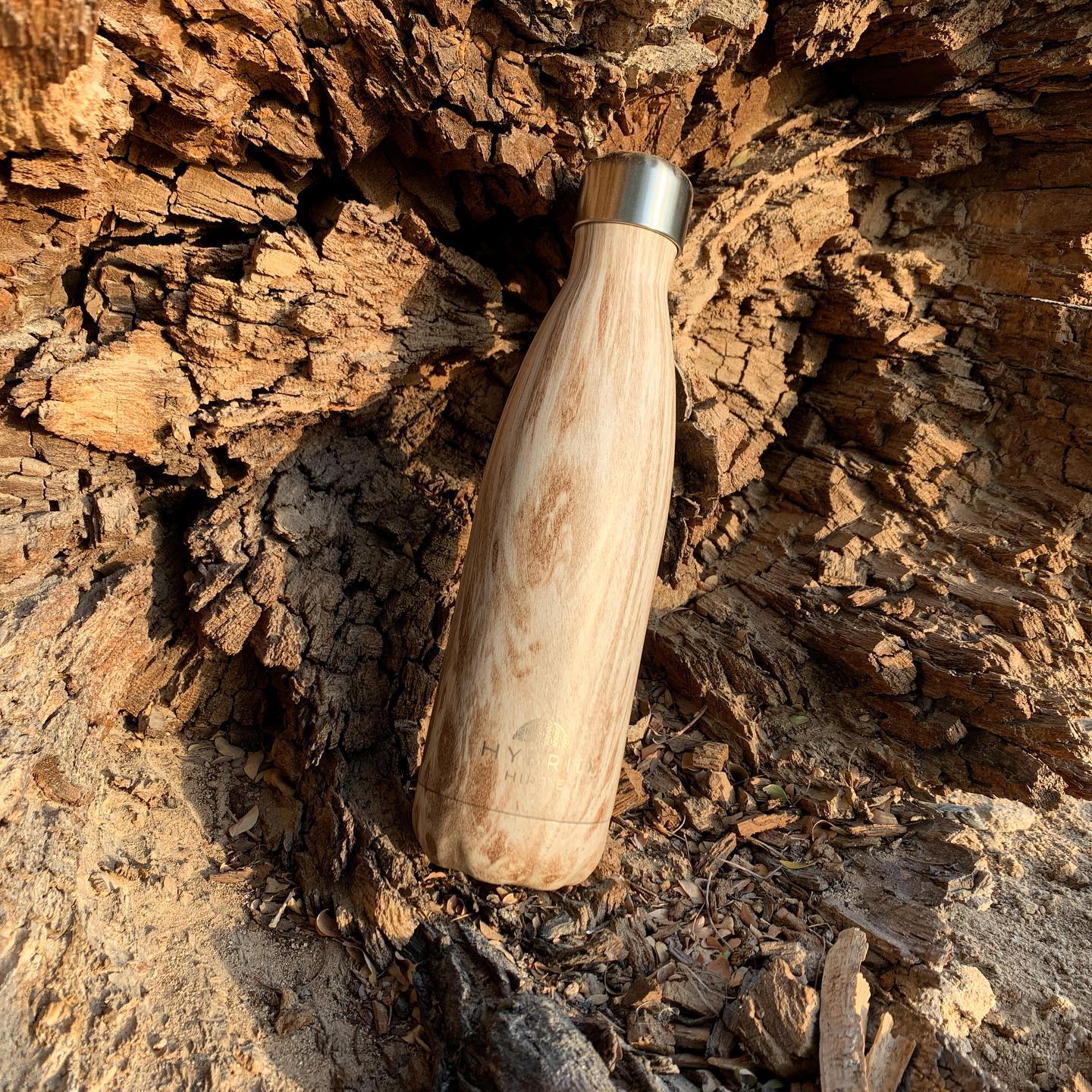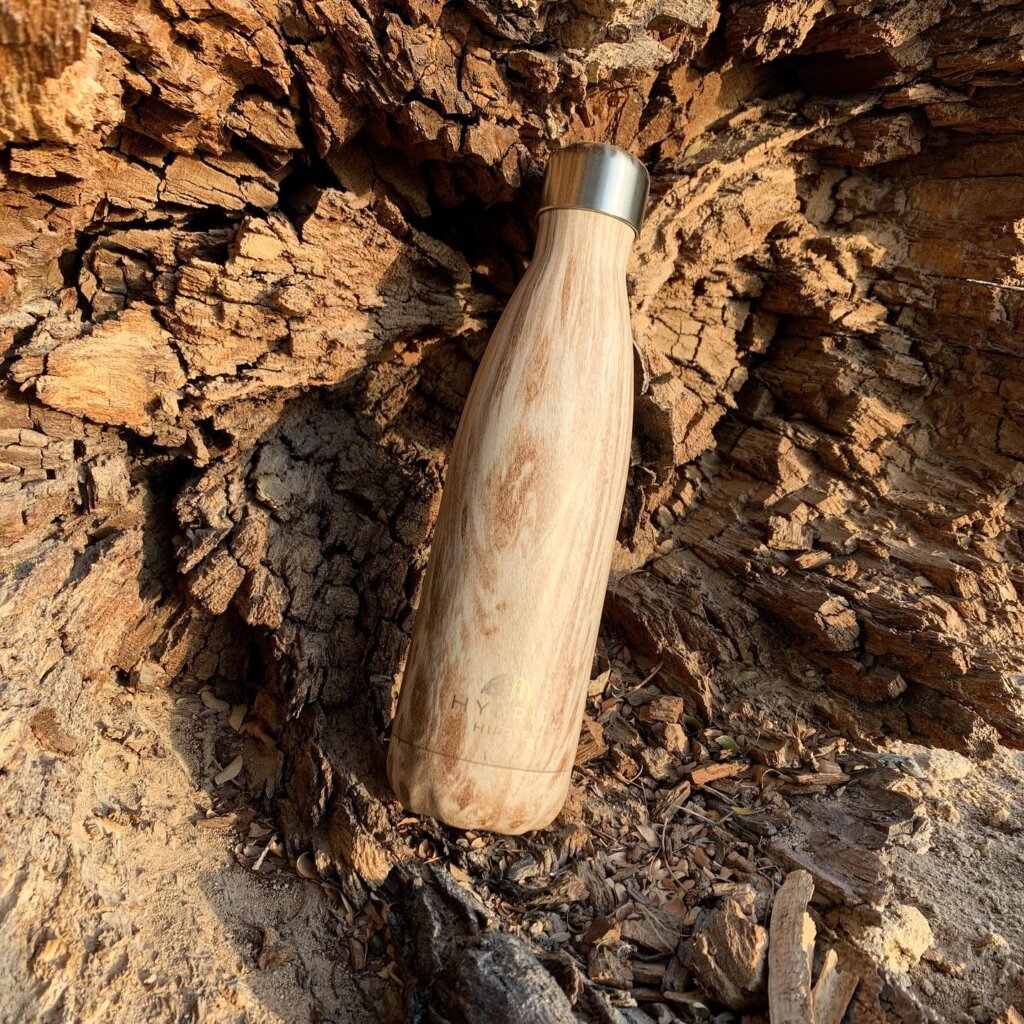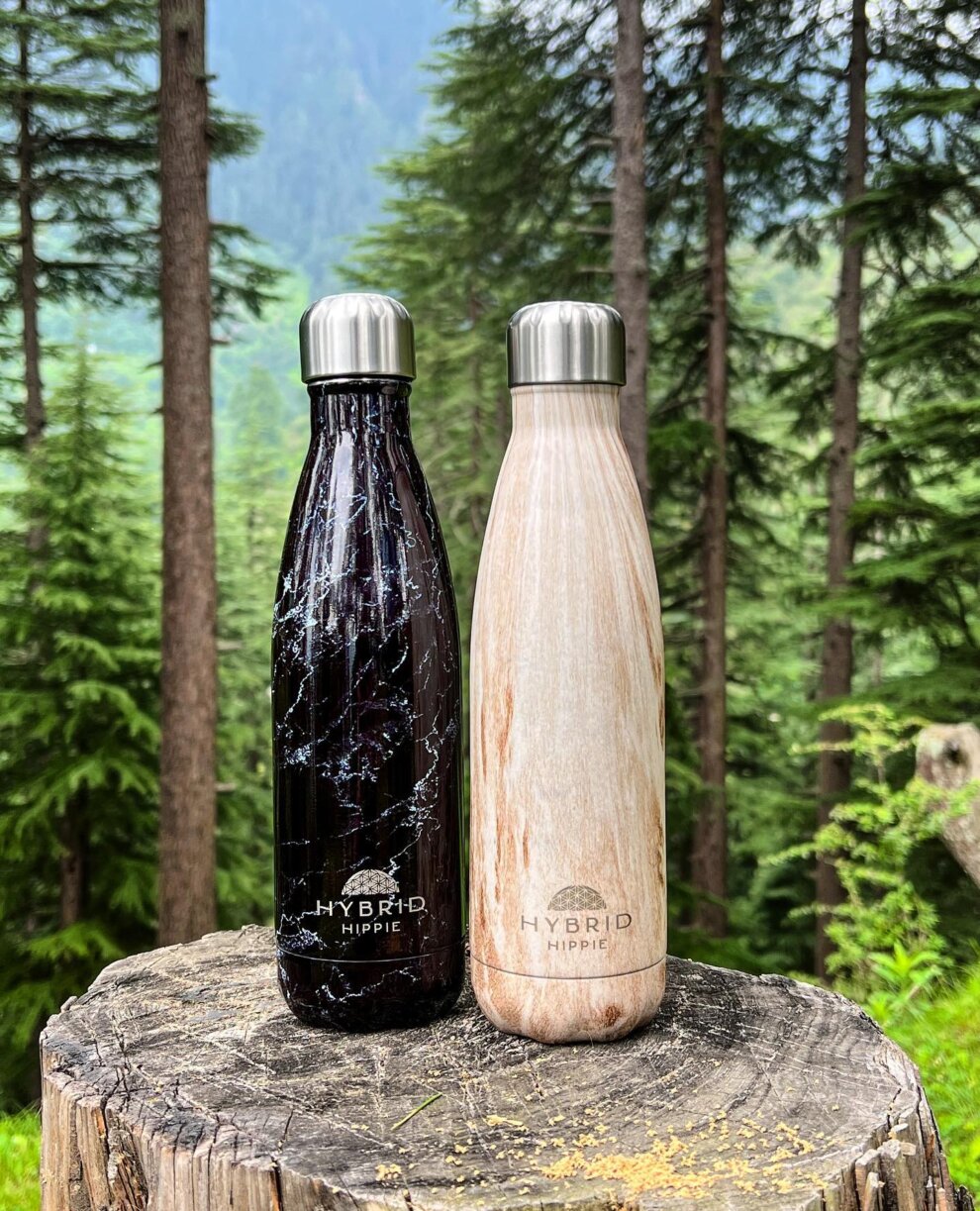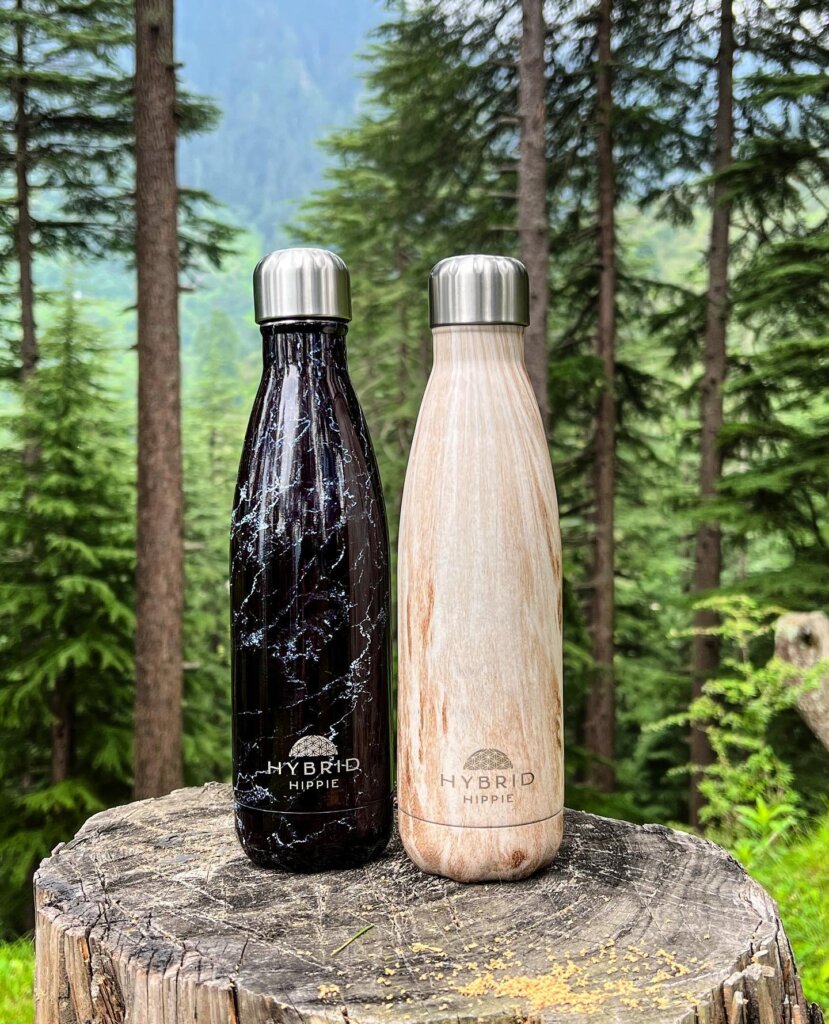 No Toxic Materials
Our dedication to your well-being and the environment goes beyond just the products themselves. We take immense pride in ensuring that every facet of our offerings aligns with the highest standards of health and sustainability. From our bottles to their accompanying accessories and even our packaging, rest assured that we've gone the extra mile to ensure they are completely free from BPA and BPS.
When you choose our products, you're not only choosing exceptional quality and design but also contributing to a healthier lifestyle and a healthier planet.
Plastic-Free Compostable Packaging
Eco-consciousness is at the core of every detail we curate for your experience. When you unwrap your new bottle, you'll find it nestled within a packaging solution that's as thoughtful as it is stylish – a remarkable paper tube crafted from 100% recycled paper pulp. What's more, the tube is adorned with vibrant designs, meticulously printed using soy-based inks.
Each bottle also arrives with its own set of companions for your adventures. The inclusion of a dust bag crafted from hessian, also known as jute, exemplifies our commitment to marrying functionality with sustainability. We've also added a touch of convenience to your journeys with the inclusion of a carabiner ring.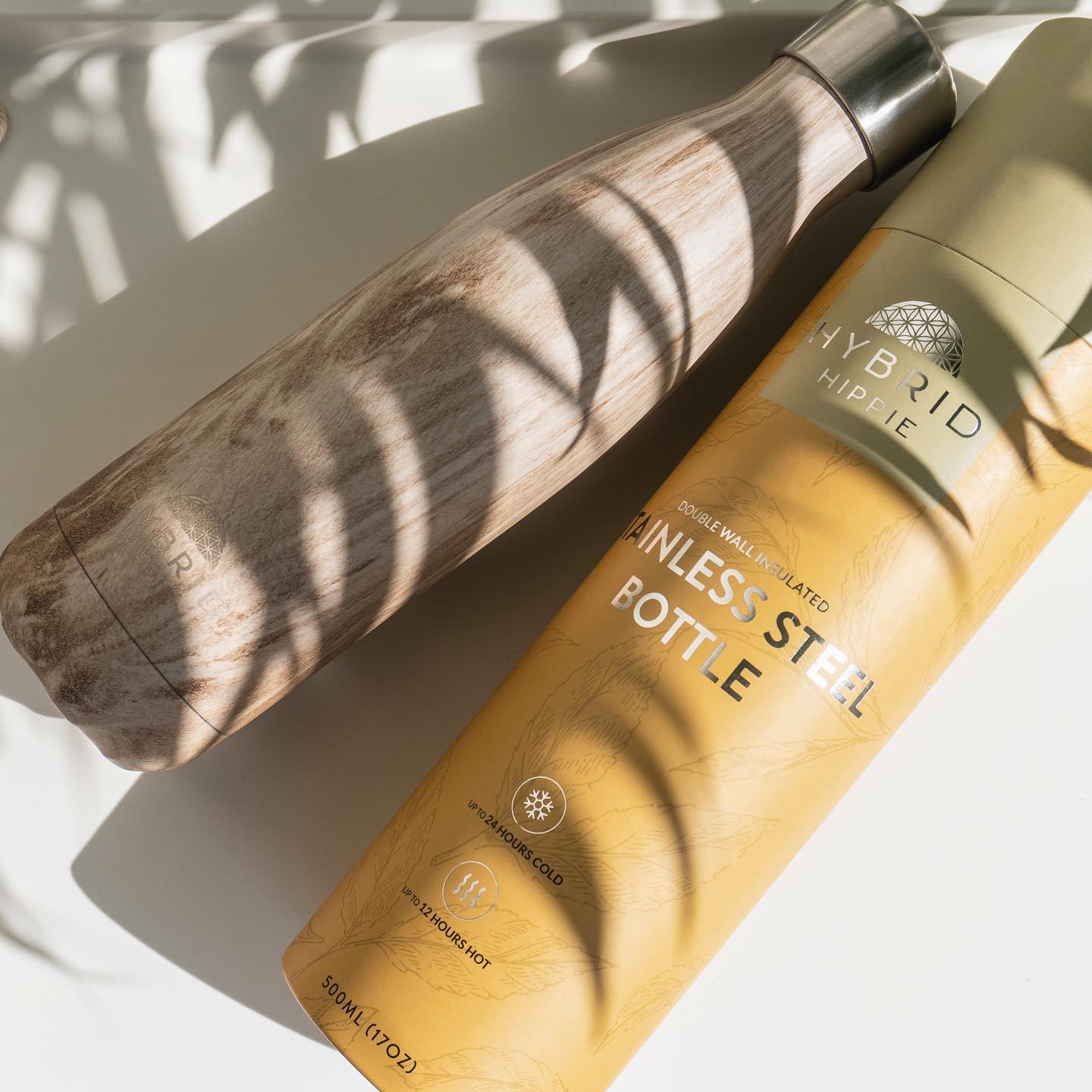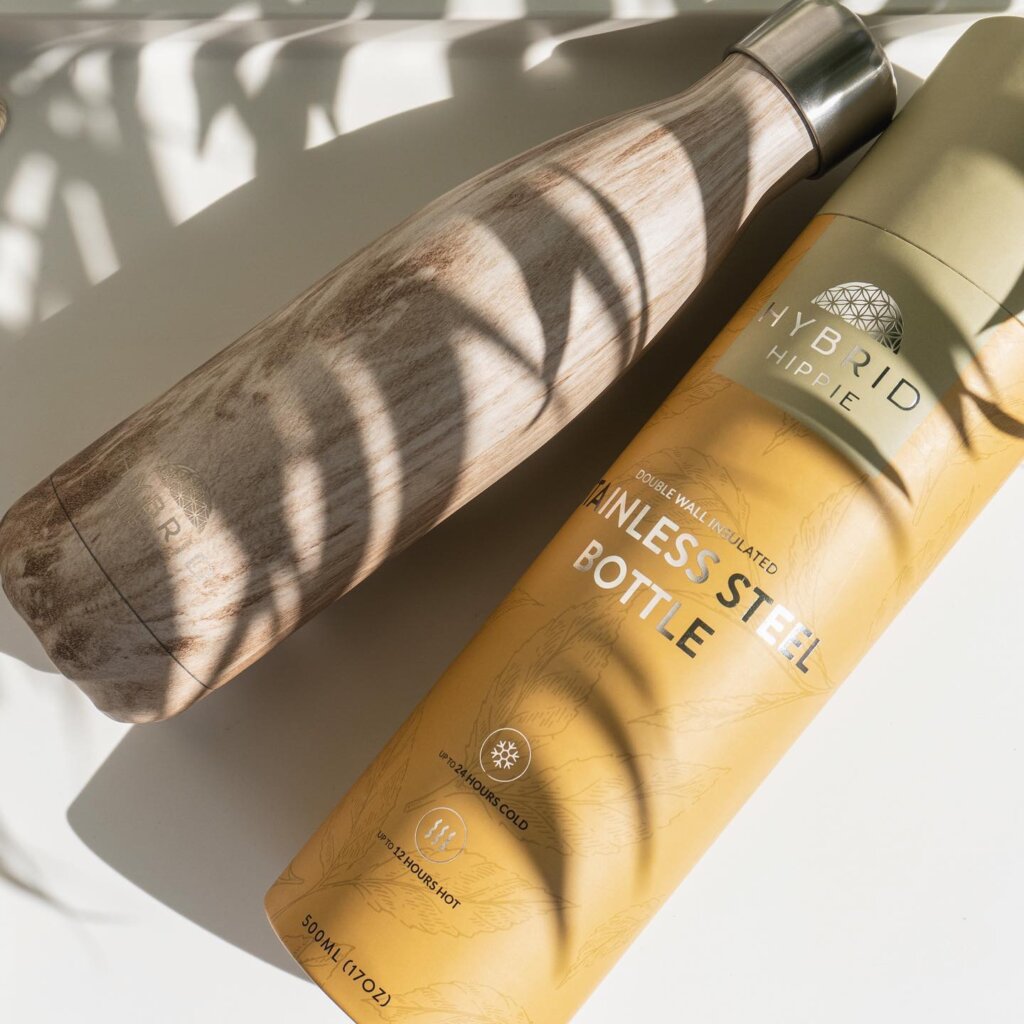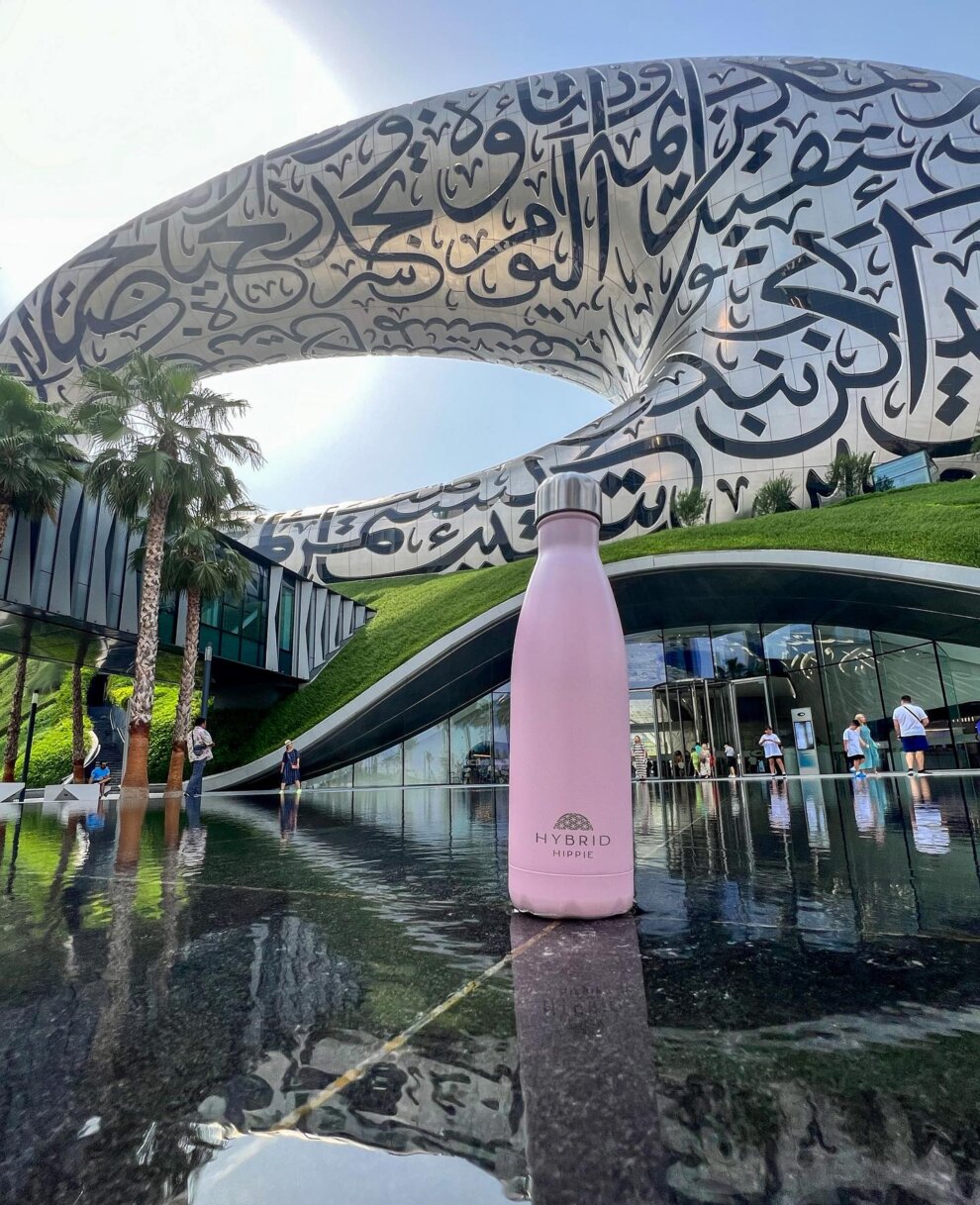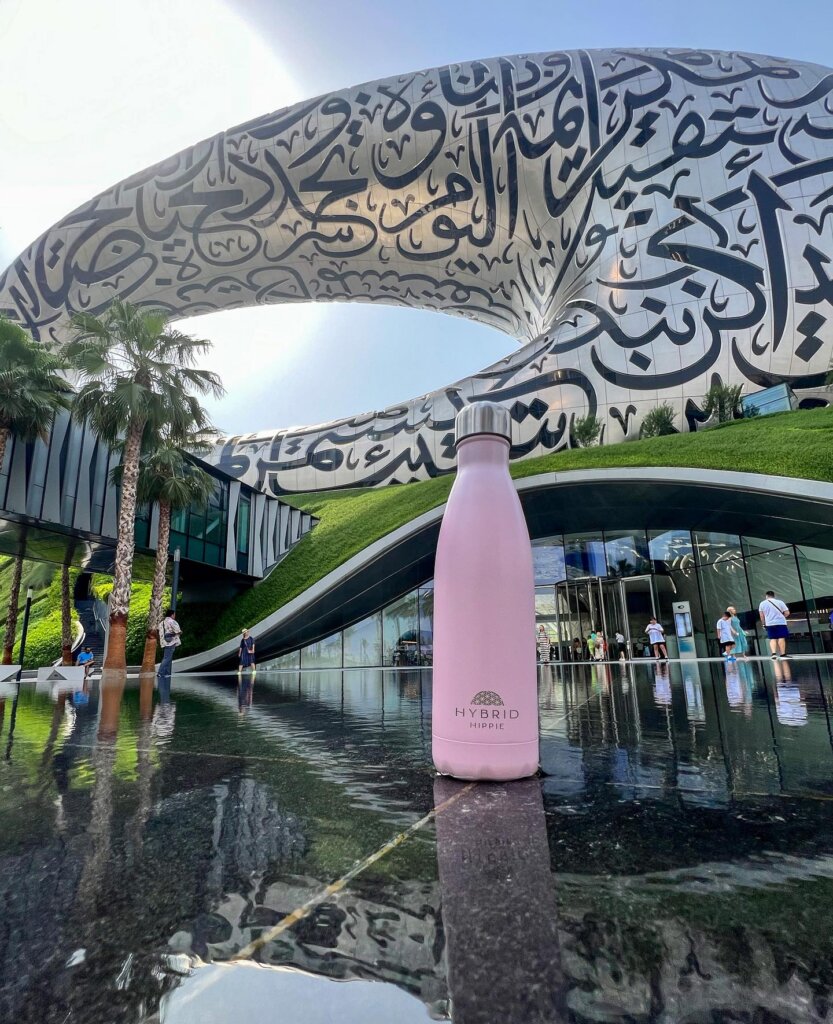 Lasts Eternally
Here are a few instructions on how to care for your bottle, to make sure that it lasts for a lifetime:
Before the first use your new Hybrid Hippie bottle, we strongly recommend that you fill it up with warm or hot soapy water and give it a few shakes with the lid on.
We recommend hand-washing your Hybrid Hippie double-wall insulated bottles – because, some dishwashers can be too hot, and this may weaken the insulation over time.
For intensive cleaning, you may use warm soapy water or even soak the bottle overnight in a diluted vinegar mixture.
For coloured Hybrid Hippie bottles, we suggest that you avoid using abrasive cleaning agents, to extend the life of your bottle.