The top layer of the cork yoga mat is made from 100% sustainably sourced natural cork, stripped from oak trees in Portugal; No trees are cut down in the process.
Bottom layer of the mat, which provides exceptional grip and abundant cushioning for your comfort, is made from natural tree rubber that was sustainably sourced from Malaysia and Thailand.
The Cork and Rubber layers are bonded together by a heat process at 200°C – which means, our mats are free from toxic glues.
Non-slip grip which only gets better as you sweat; perfect for regular or hot yoga.
Free from harmful materials and chemicals – including PVC, Silicone, Synthetic Glues and the likes.
100% Eco-friendly and Biodegradable
Naturally antimicrobial
Vegan friendly
Comes with a carry strap made from organic cotton
Plastic-free packaging
Designed in the United Arab Emirates
Free Worldwide Shipping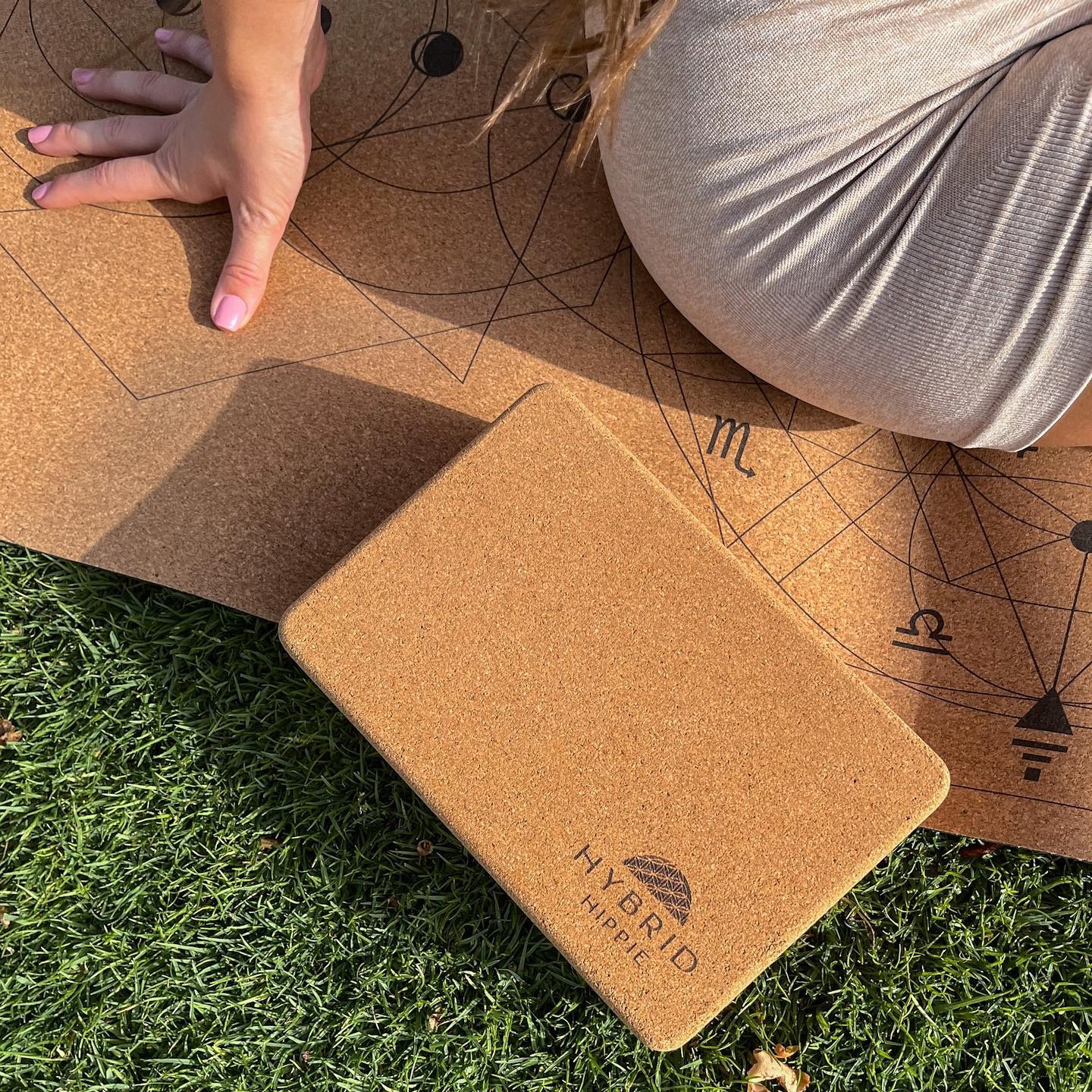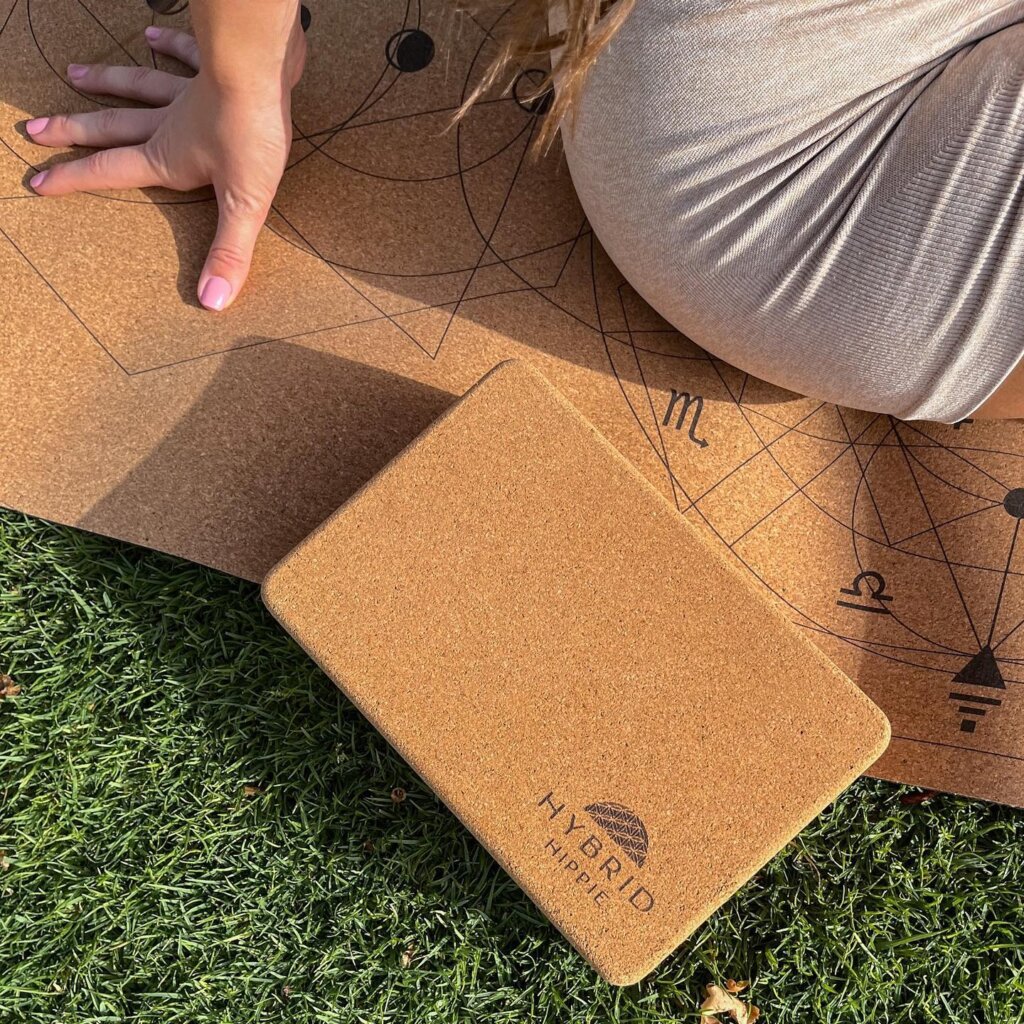 Conscious Materials
The top layer of our cork yoga mats is crafted entirely from 100% sustainably derived natural cork, sustainably harvested from oak trees located in Portugal. This harvesting process ensures that no trees are felled, underscoring the environmentally friendly nature of the mat's materials.
Beneath the cork layer, our mats feature a bottom layer that offers both exceptional grip and generous cushioning to enhance your comfort during use. This layer is crafted from natural tree rubber that has been responsibly sourced from the lush landscapes of Malaysia and Thailand. The cork and rubber layers are adhered naturally with heat – instead of glue or other toxic synthetic substances.
Grip Like Never Before
The non-slip grip provided by Hybrid Hippie cork yoga mats is a key factor that sets them apart in the realm of yoga and fitness accessories.
Cork possesses natural properties that make it particularly well-suited for enhancing grip and traction. The surface of cork is textured and slightly porous, allowing it to interact with moisture, such as sweat, in a beneficial way. As you engage in your practice and your body generates perspiration, the cork surface of the mat actually becomes more grippy.
The innovative grip-enhancing quality means that the more you sweat, the more the mat's grip improves.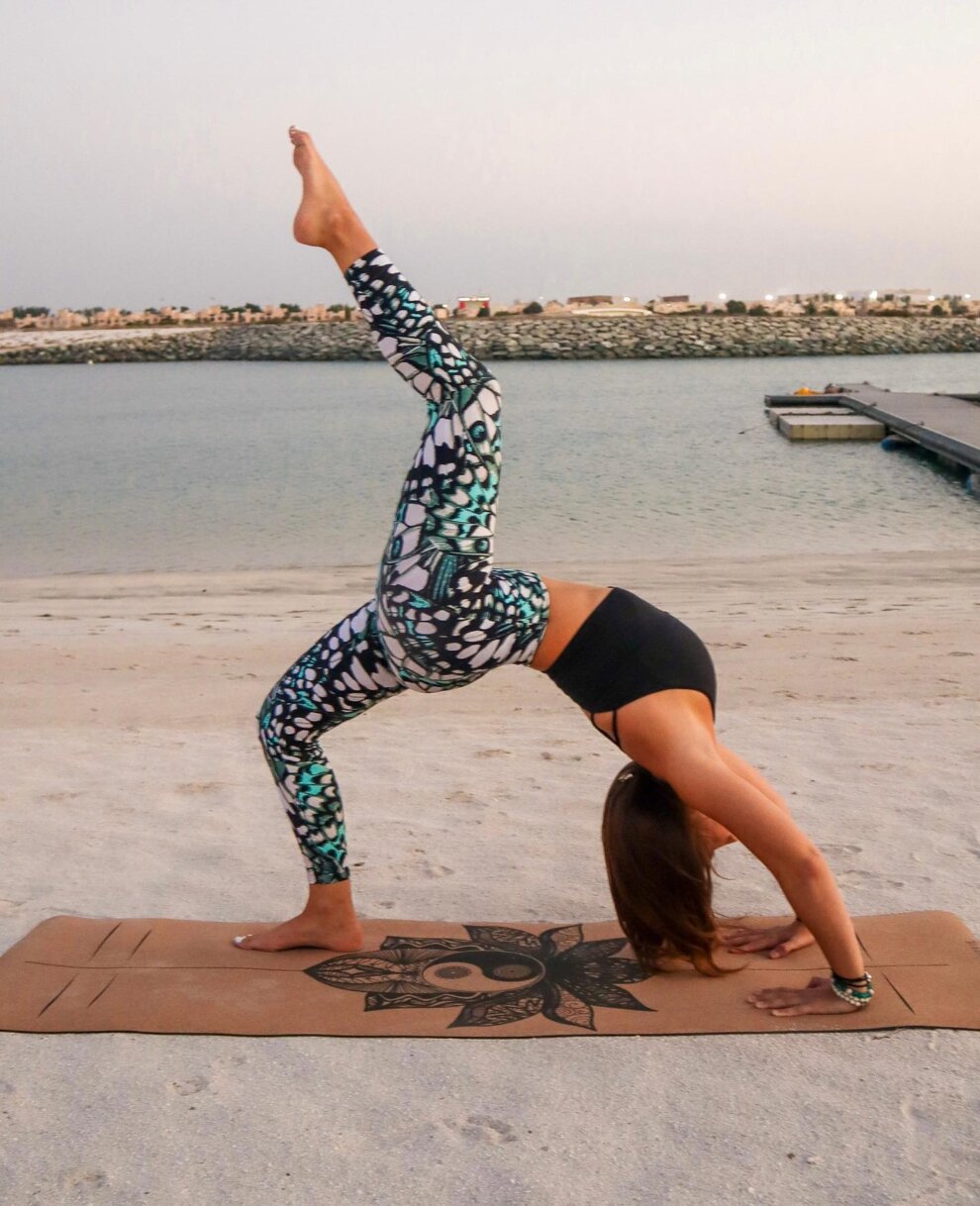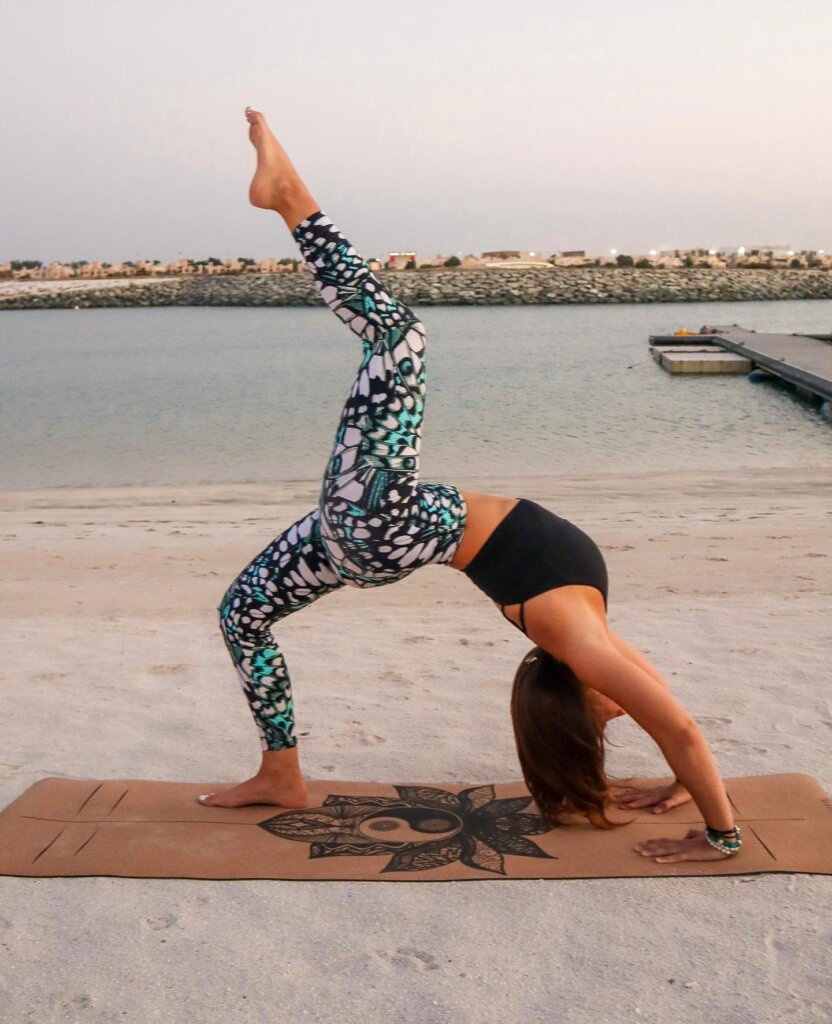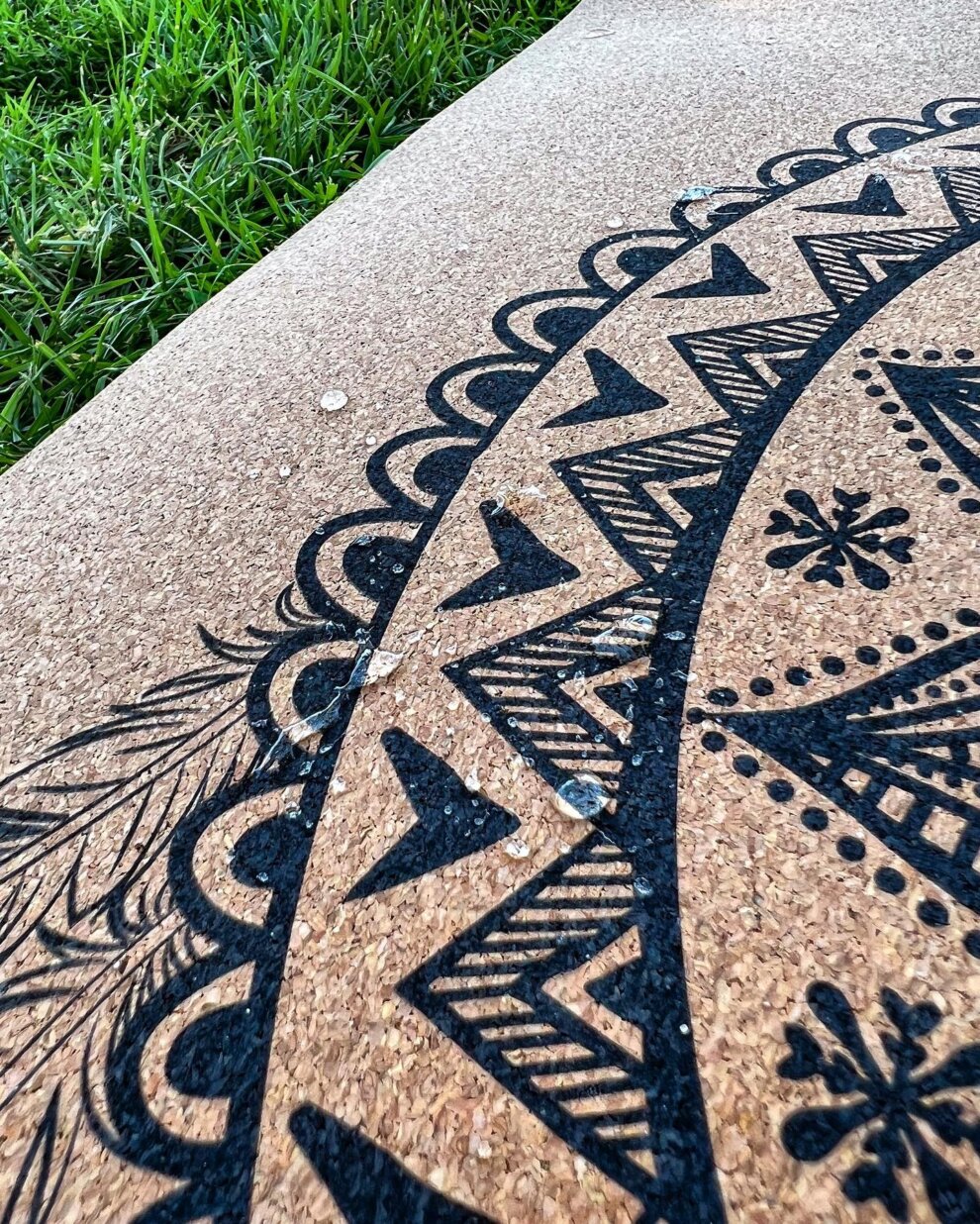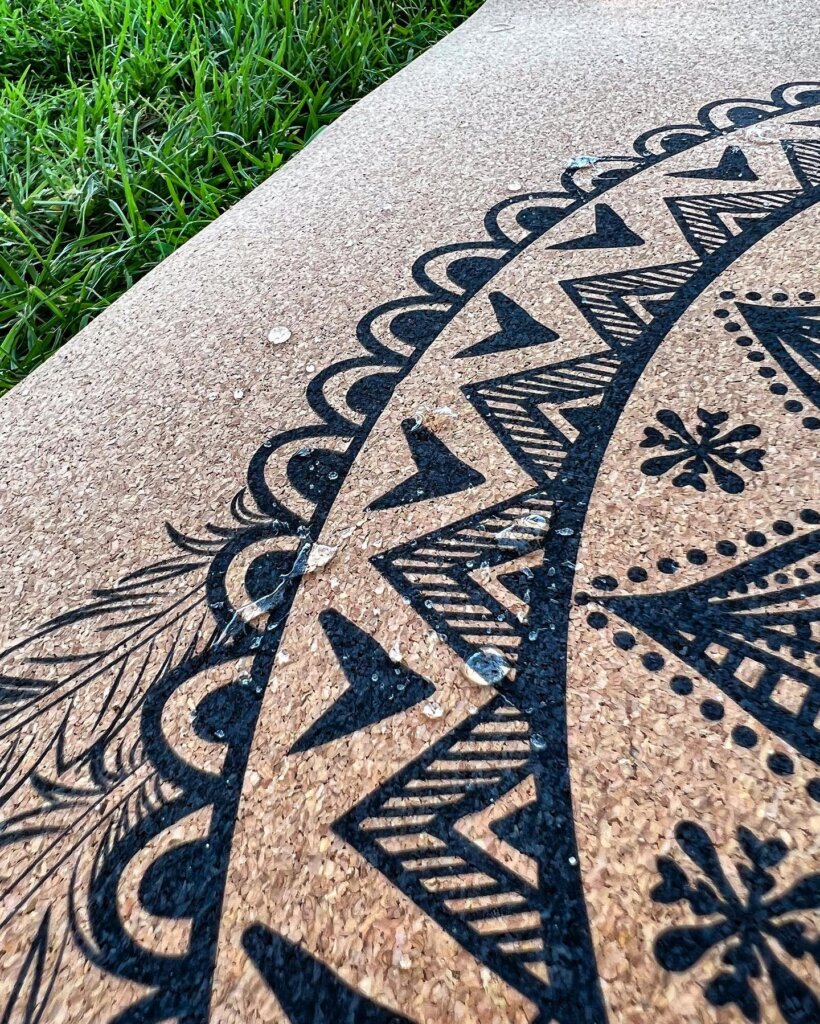 Moisture & Sweat Resistant
The moisture and sweat resistance feature of cork yoga mats is a remarkable attribute that stems from the natural properties of cork as a material.
Cork is inherently resistant to moisture and water due to its cellular structure. The outer layer of cork acts as a natural barrier against liquids. This means that when you engage in your yoga practice and your body generates sweat, the cork surface remains relatively unaffected. Unlike some materials that can become slippery and less effective when exposed to moisture, cork boosts its grip-enhancing qualities even when damp.
Easy To Carry Around
Each one of our Cork Yoga Mats come with a convenient carry strap, expertly crafted from organic cotton, designed to facilitate effortless transportation of your mat to any destination you choose. This thoughtful addition exemplifies our commitment to providing practical solutions for your yoga journey.
The carry strap serves as a multifunctional accessory that enhances the portability of your yoga mat and can also be used a yoga strap for those stretches. Elevate the depth of your stretches using Hybrid Hippie's included yoga strap.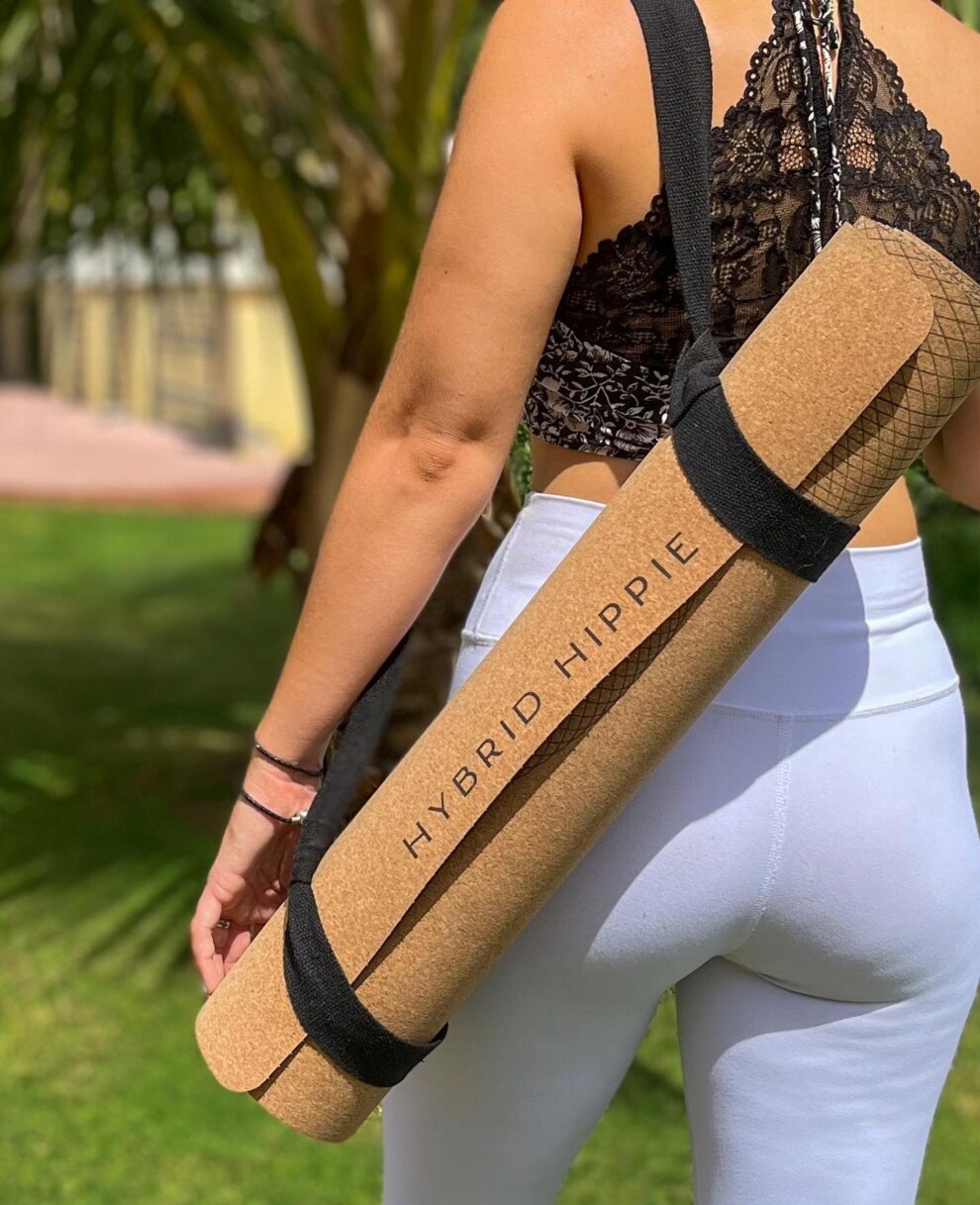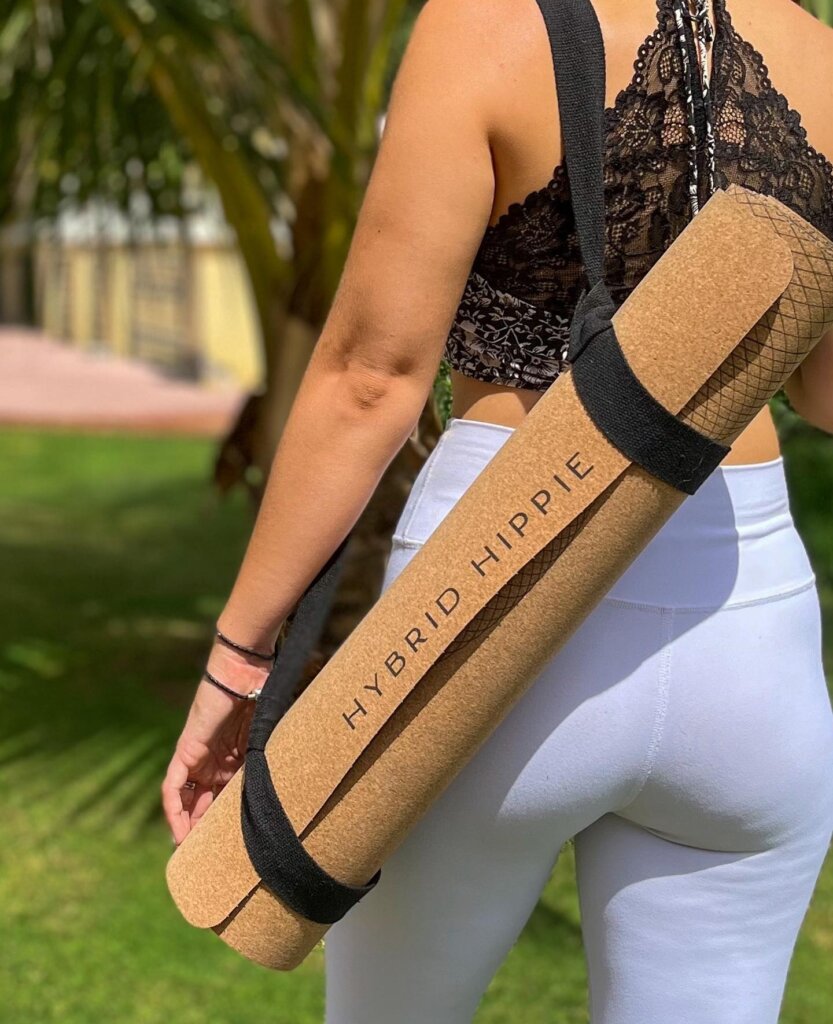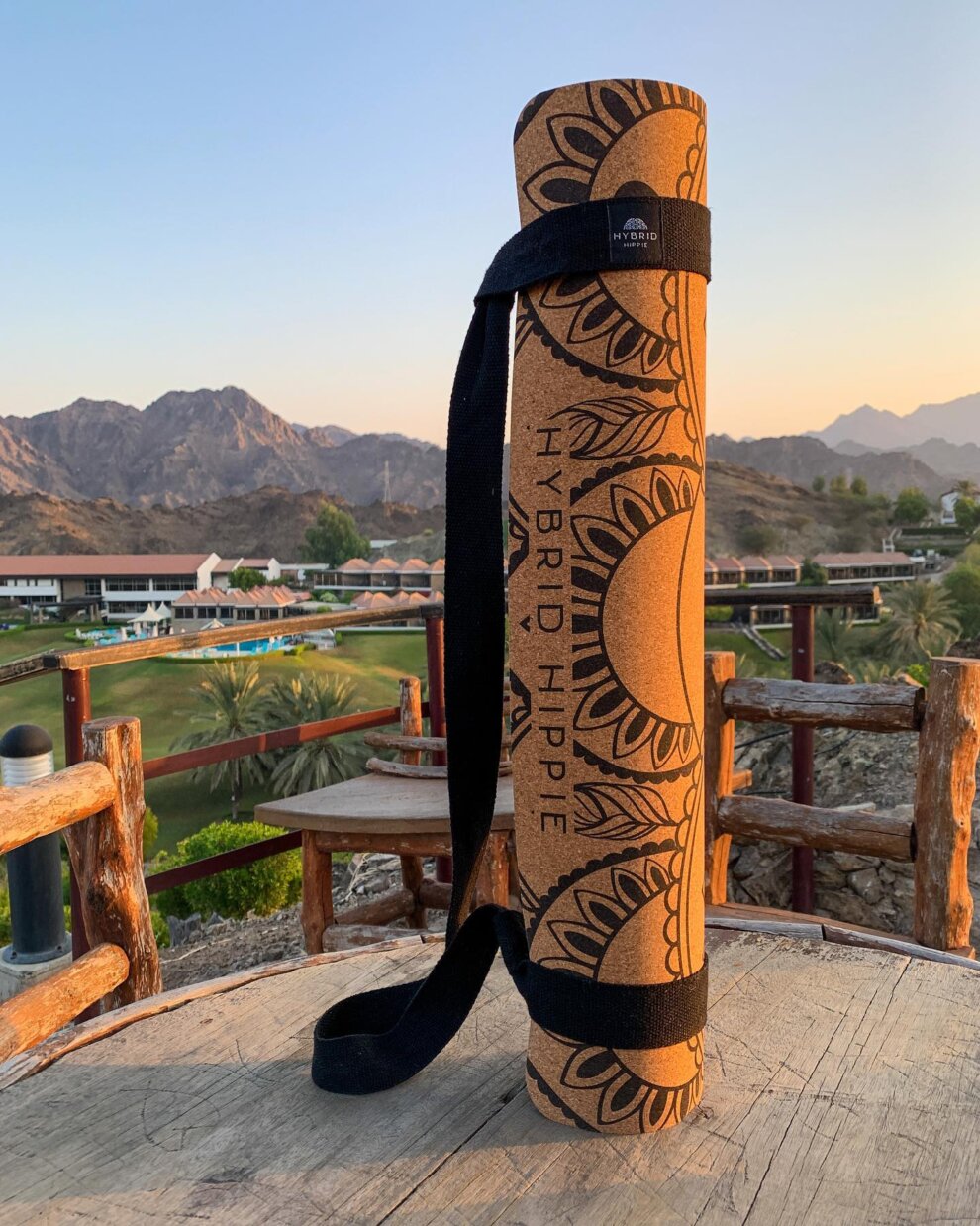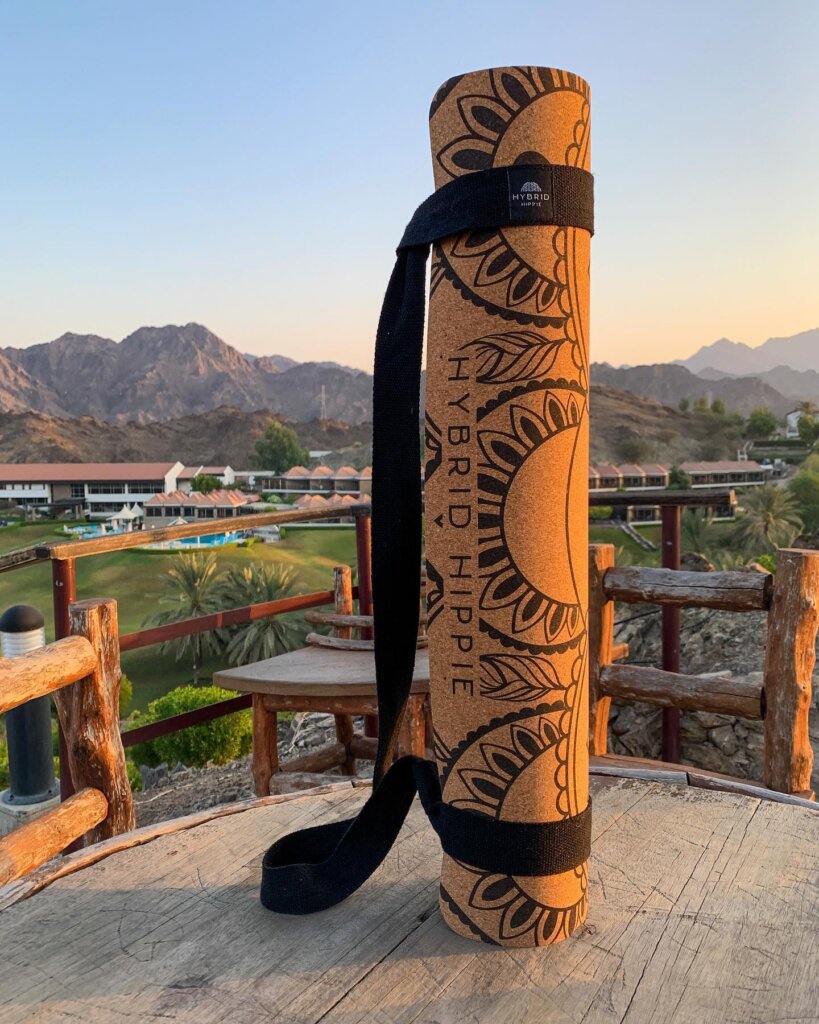 Plastic-Free Packaging
Our commitment to plastic-free packaging underscores our dedication to sustainability, environmental responsibility, and conscious consumerism. By adopting plastic-free packaging policies, we aim to minimise our ecological footprint and contribute to a more eco-friendly future that we all deserve.
All of our Yoga Mats and Accessories are shipped out in recycled cardboard boxes that are printed on using soy-based inks. They can either be composted or recycled safely.