Handle made from 100% organic Moso Bamboo
White BPA-Free soft nylon bristles
100% biodegradable packaging
Available in 4 Colors
Plastic free packaging
Cruelty Free
Designed in the United Arab Emirates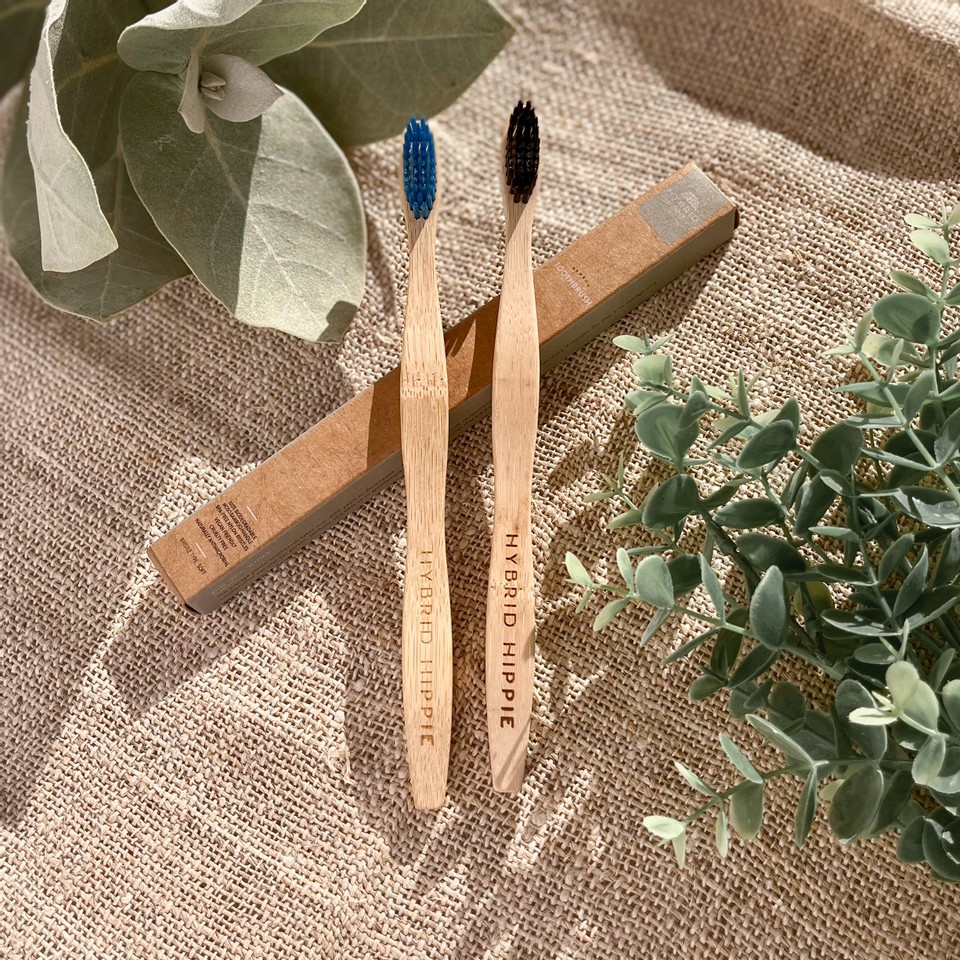 Ethically Sourced Materials
The primary material for the handle is bamboo, which is a sustainable and renewable resource. Bamboo is chosen for its fast growth, durability, and naturally antibacterial properties. It's an eco-friendly alternative to plastic handles commonly found in conventional toothbrushes.
We make sure that the bamboo that goes into creating each one of our bamboo products do not lead to deforestation or harm natural ecosystems. Ethical bamboo farming practices prioritise preserving biodiversity, protecting watersheds, and minimising negative impacts on surrounding flora and fauna.
Minimal Carbon Footprint

Bamboo toothbrushes are generally way kinder to the environment compared to regular plastic ones.
Bamboo grows naturally, without needing a lot of energy-intensive manufacturing like plastic does. Plus, we're all about using plastic-free packaging that is typically made from recycled materials and making sure our shipping practices are carbon-neutral.
Bamboo's growth process is carbon-friendly. It requires minimal water and no synthetic fertilisers or pesticides, making it inherently eco-friendly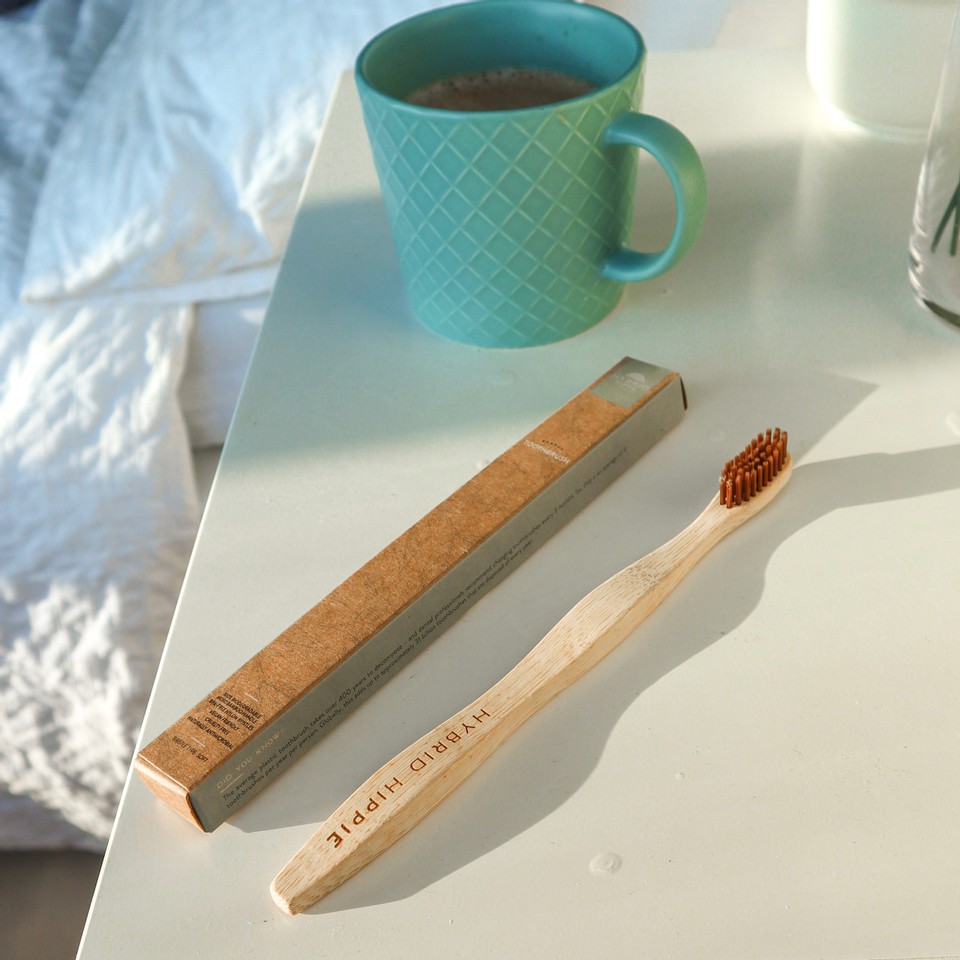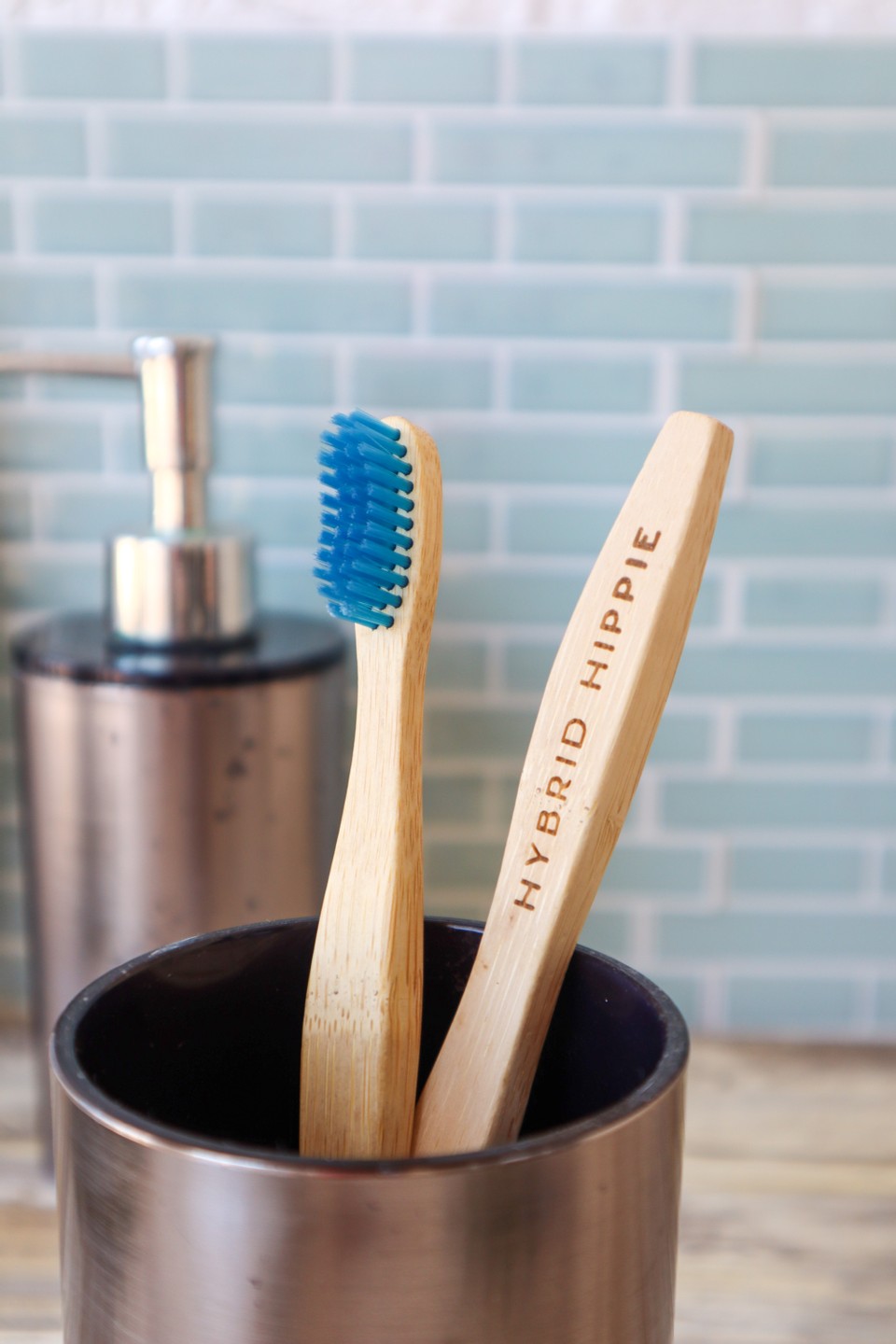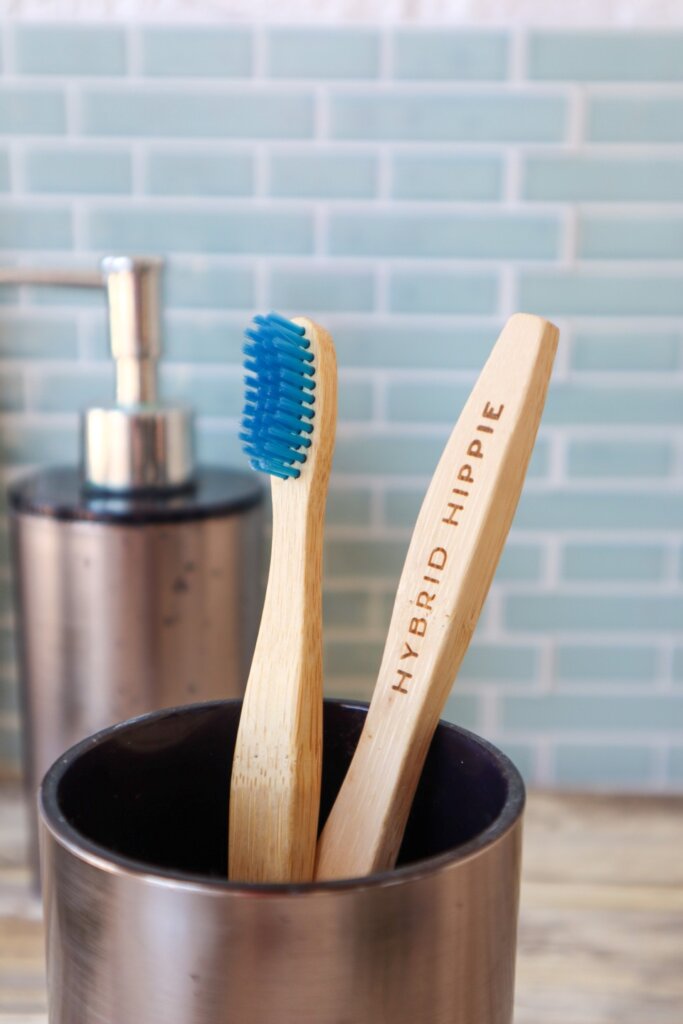 Soft-yet-Effective Bristles
The soft bristles on Hybrid Hippie's bamboo toothbrushes are made from BPA-Free Nylon-6. Nylon bristles are commonly used in toothbrushes because they are durable, hygienic, and effective at removing plaque and debris from teeth and gums. While nylon itself is not biodegradable, it is a well-established material for dental hygiene.
Why do we use Nylon – you ask?
We spent months trying to find an alternative material that is plant-based, effective and durable – but, we haven't been successful yet. Fret not, we are still on the look out!

P.s. – we don't believe PLA/bio-plastics are the solution to the world's plastic problem.
Plastic-Free Compostable Packaging
Eco-consciousness is at the core of every detail we curate for your experience.
As you unveil your new toothbrush, you'll discover it snugly encased in packaging that's both environmentally conscious and visually appealing. The packaging consists of an impressive paper box meticulously crafted from 100% recycled paper pulp. Furthermore, the box features vibrant designs that have been carefully printed using eco-friendly soy-based inks.